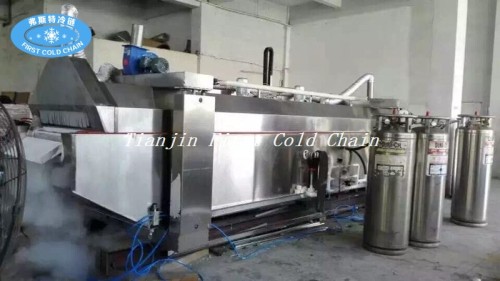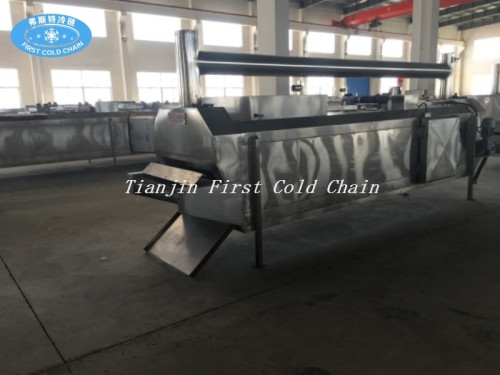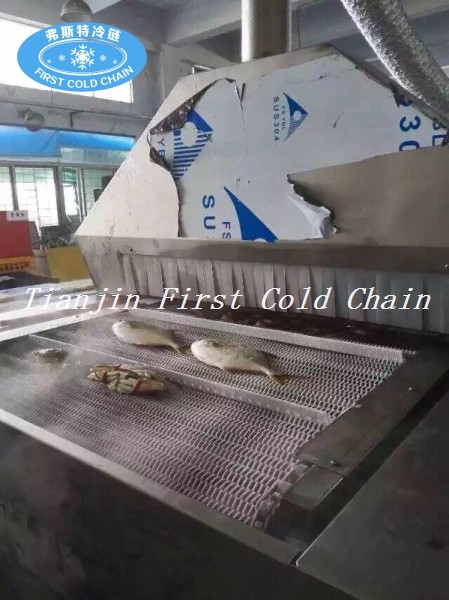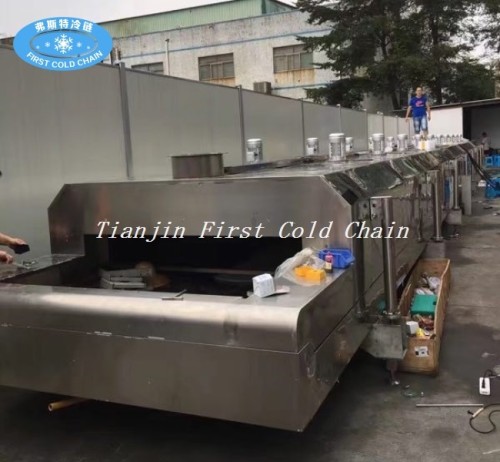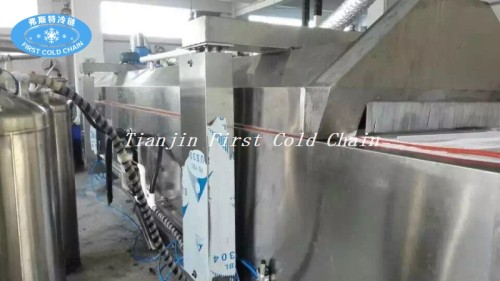 Ampliamente utilizado máquina de congelación de nitrógeno líquido
propiedad
Refrigerante

Nitrógeno líquido
Estructura

Montado
Adecuado para

Fábrica
tamaño

Personalizado
Usa la naturaleza

Producción
Uso

Vegetales y frutas
Material del cuerpo del congelador

Acero inoxidable 304
Especificación

CE ISO9001
Paquete de transporte

Caso de madera contrachapada marinero
Descripción
Product description
Liquid nitrogen temperatures can reach minus
-
19
0ºC
.When it is in contact with food,Gasification will be able to take heat away more quickly.The ultra-low temperature and high heat exchange rate achieve a really quick
fr
ozen.Such repid freezing,generating the smallest ice crystals, and helps maintain food texture.This also prevents water loss, and almost no loss:to maintain the original color,flavor and original quality of the food.These vaporized refrigerant nitrogen is directed to the front end of the refrigerating machine uniformly,complete the exchange of hot inverse,thereby improving the utilization of the nitrogen.
Liquid nitrogen quick freezing machine is suitable for food with high value, such
as cooked wheaten food fish,shirmp,
roe, abalone and so on.
Maximum speed of decreasing temperature ―― ≥ 50ºC/min;

Maximum speed of increasing temperature ―― ≥ 8ºC/min (used for defrost or sterilization at high temperature);

Accuracy of temperature control ―― ±3ºC;

Uniformity of temperature ―― ±1ºC;

Advantage:
1.
No damage of cell structure, no dehydration and dry loss,no moisture loss.
2.
I
mprove productivity, improve texture, color, flavor of frozen product.
3.
The nitrogen freezer is Environmental, no pollution, no noise.
4.
Easy to operate and easy to repair, don't need special technician.
5.
All stainless steel SUS304 structure parts
6.
Higher quality of the frozen product compared with slower methods
Project

Parameters

1

Mesh belt size

6000 mm(L)×800 mm(W) Capacity300KG/H

8000 mm(L)×1000 mm(W) Capacity500KG/H

2

Outline dimension

6000 mm(L)×1700 mm(W)×2050 mm(H)

8000 mm(L)×1900 mm(W)×2050 mm(H)

3

Working temperature

-180℃~15℃

4

Control accuracy

±2℃

5

Tunnel cycle time

8-40Min Adjustable

6

Cooling rate

10℃/Min

7

Supply power

380V/50HZ

8

Power

8KW、12KW

9

Refrigerant

5-10BAR liquid nitrogen