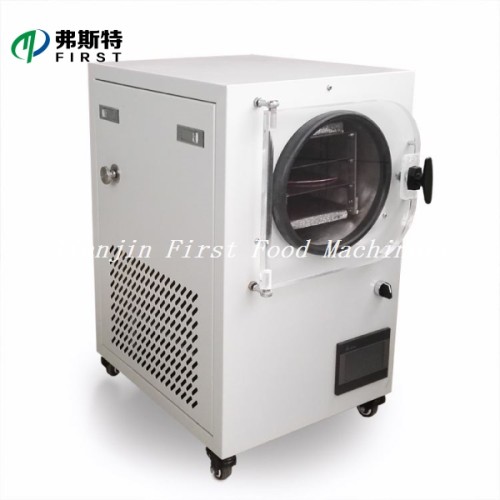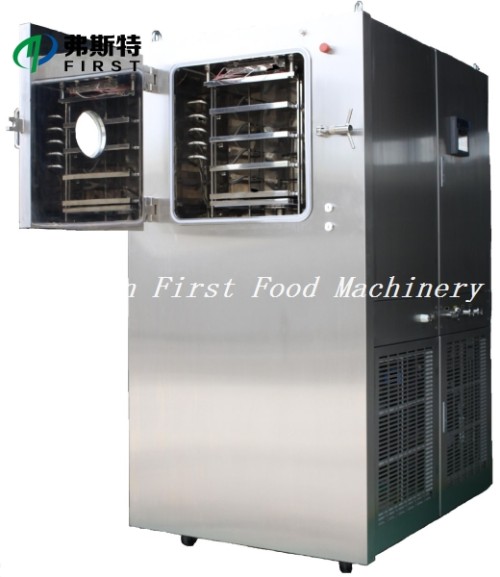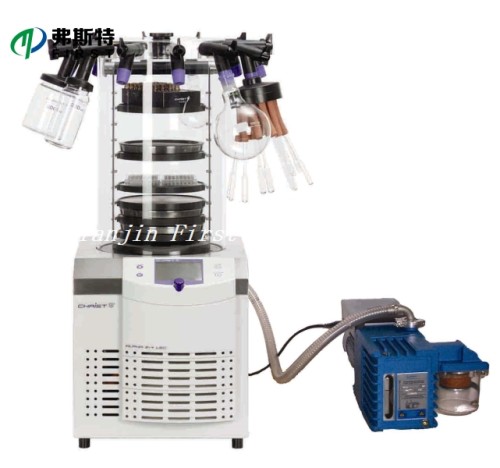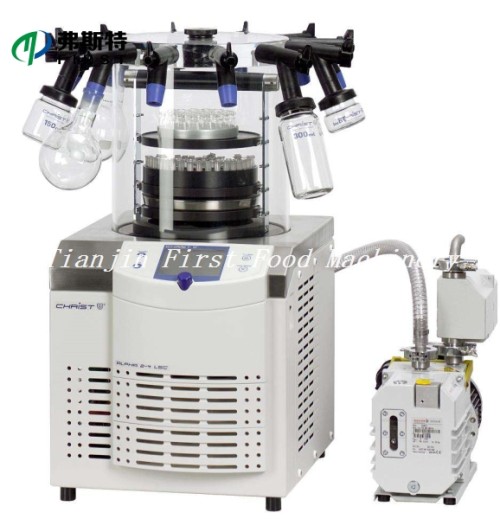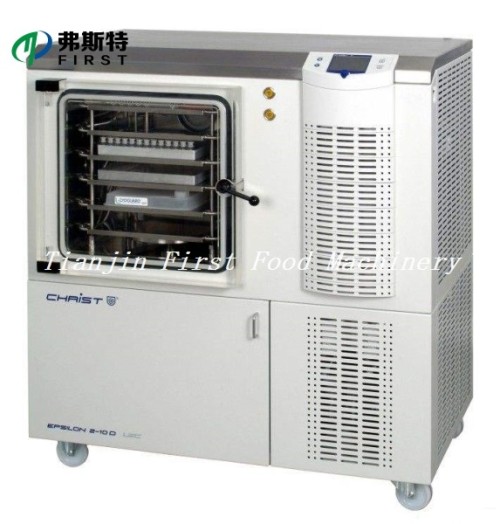 Secadora congeladora mini máquina secadora / congeladora secadora
modelo

Congelar máquina
MOQ

1 set
propiedad
Nombre

Máquina deshidratadora de fruta
Material

Acero inoxidable 304
Proceso de dar un título

Certificado CE
Garantía

12 meses
Dimensión

Personalización
Paquete de transporte

Embalaje marinero
Marca

FST
Descripción
Product Description
The freeze dry machine is an advanced way for drying materials. The
freeze dry machine
firstly freezes the materials with water under low temperature, then sublimates the water under vacuum state directly, remove the water vapour by condensation to dry the material.
The physical, chemical and biological statement of the material state stay unchanged. The damage to volatility composition and denaturalization nutrition ingredient under heating condition is lowed. The material after processing is porous and volume is almost the same as before processing. So due to large contact are, when the material is added with water, it can recover quickly and has longer storage life in sealed container.
The
freeze dry machine
can be widely used for developing and producing various heat sensitive biological products, such as vaccine, medicines,
fruit
vegetable vacuum packing, etc.
The
dry machine
is of compact structure, full automatic control, easy to maintain and operate, with following advantages:
1
. Vacuum state, the drying material quality is as good as frozen material.
2
. PLC control with touchable human-computer operating interface, to realize real-time recording for multi-channel temperature data in drying processing and available for observation in curve form.
3
. The shelf temperature control curve can be preset to realize the automatic sublimation.